An Added Dimension of Business Intelligence
Get real-time data about your users and their behaviour in your facilities. People counting, heat maps, user density or location maps… All with the same WiFi infrastructure, and without the need to bother your visitors to install apps or grant permissions.
The most ubiquitous wireless technology in the world is WiFi.
WiFi infrastructure provides location analytics, measures the effectiveness of a network owner's digital engagement strategy, and generates actionable business intelligence. Mobile devices are increasingly using MAC address randomization to make them less traceable and to protect personal information, but this interferes with traditional WiFi device counting. Galgus' patented device fingerprinting algorithm overcomes the challenges of MAC randomisation to accurately count WiFi enabled devices without compromising PII.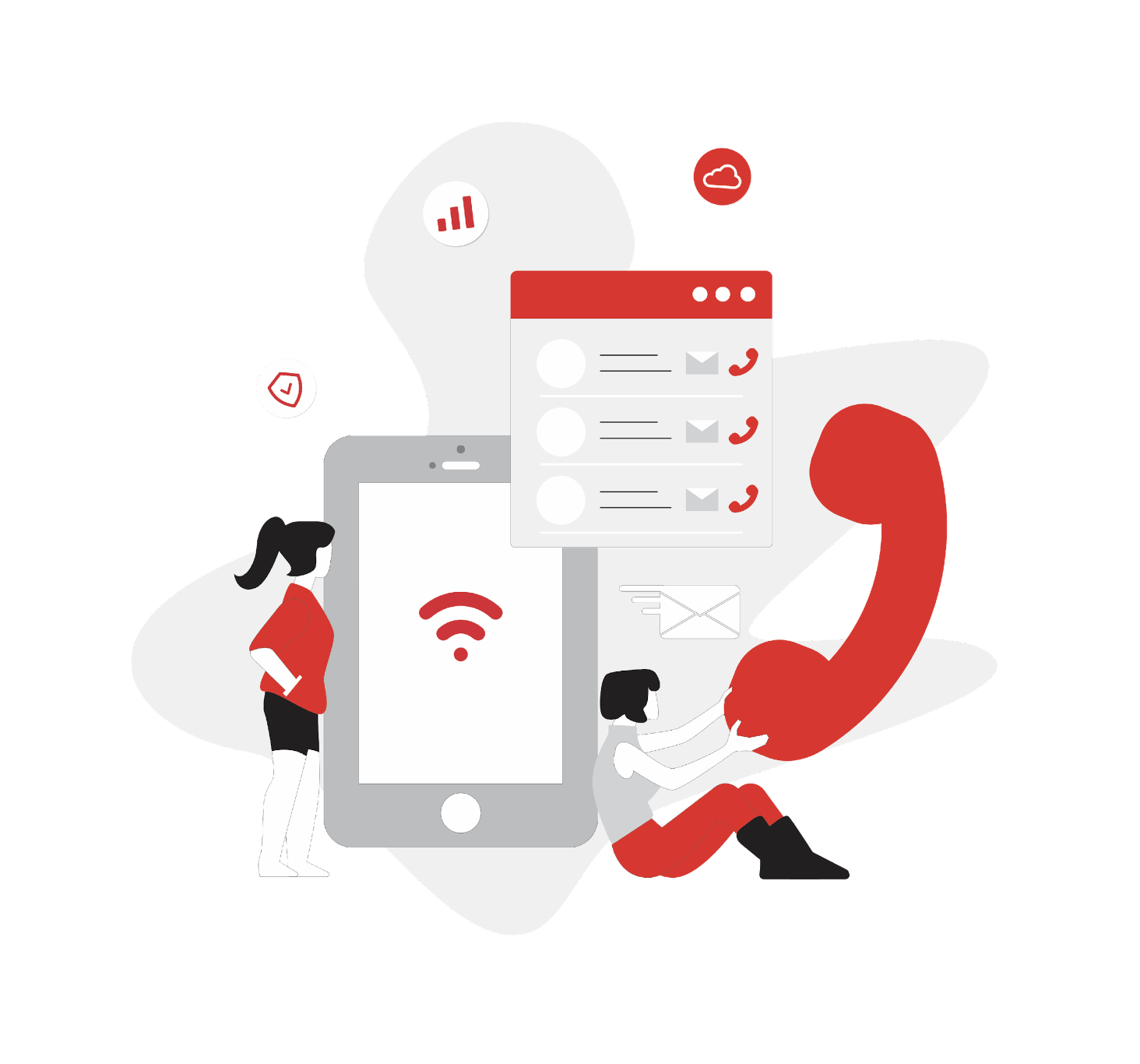 Device detection
events daily
Counting devices in
real-world deployments
70% of them protecting our
Location Analytics IP
Location & Presence Analytics
Empower Your Business With State-of-the-art Location Analytics

Unleash all the value from WiFi networks
We believe that a WiFi network should not only provide quality, robust and secure Internet access, but also serve as an advanced analytics platform. Detects & tracks devices even offline
Next-generation analytics and patented algorithms to accurately detect and track Wi-Fi enabled devices near the network even if not connected. 

No special apps, permissions or Bluetooth required
Works for any WiFi capable device in the presence of a Galgus-powered network. Without any permissions or BLE. Just pass near our WiFi nodes, and with the necessary level of anonymity.
Benefit from Galgus analytics capablilities to measure high-traffic environments such as hotels, resorts, convention centres, shops, shopping malls, supermarkets, among many other venues.

Optimize Foot
Traffic Attribution
Italian retail customer wants to analyze and optimize foot traffic attribution in their shopping malls and stores.

Count and Locate
Your Visitors
City of Seville deploys 30% of APs including location analytics capabilities to get an accurate stats of how many citizens visit each of their buildings. Limitless Smart
Decisión Making
Instant, Secure and Accurate Analytics
For Every Enviroment

Even if devices falsify their identifier (MAC address), as the most modern iPhone/Android do, they still connect to the network.

Priority placed on user privacy, collecting and processing contextual data from the network, in alignment with GDRP best practices.

Remote access through a REST API that allows integration with third-party applications. Cloud-based dashboard and management control center.

Alarms and notifications are configured when a certain number of people are connected per m2.

List of the APs a user has connected to during their entire staying (registered MAC address).

Connecting the system with third party applications through our REST API. The perfect complement for other data sources.
Get real-time and historical data on users, both their network metrics and their behavior as well as their location across your venues through our portal. With instant and quality data, you can evaluate your venues in real time or manage all aspects of your business, such as supply chain, staff planning, and marketing.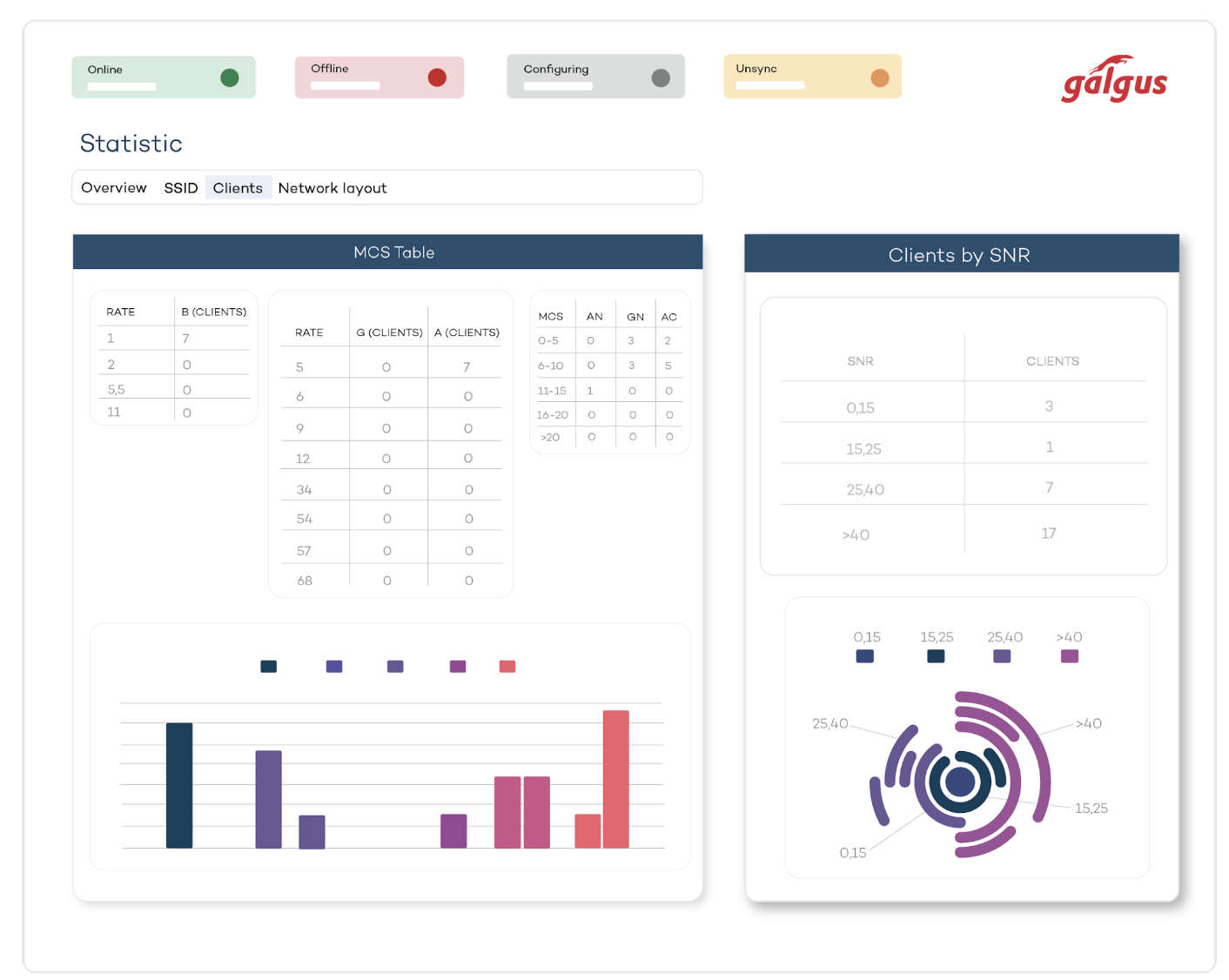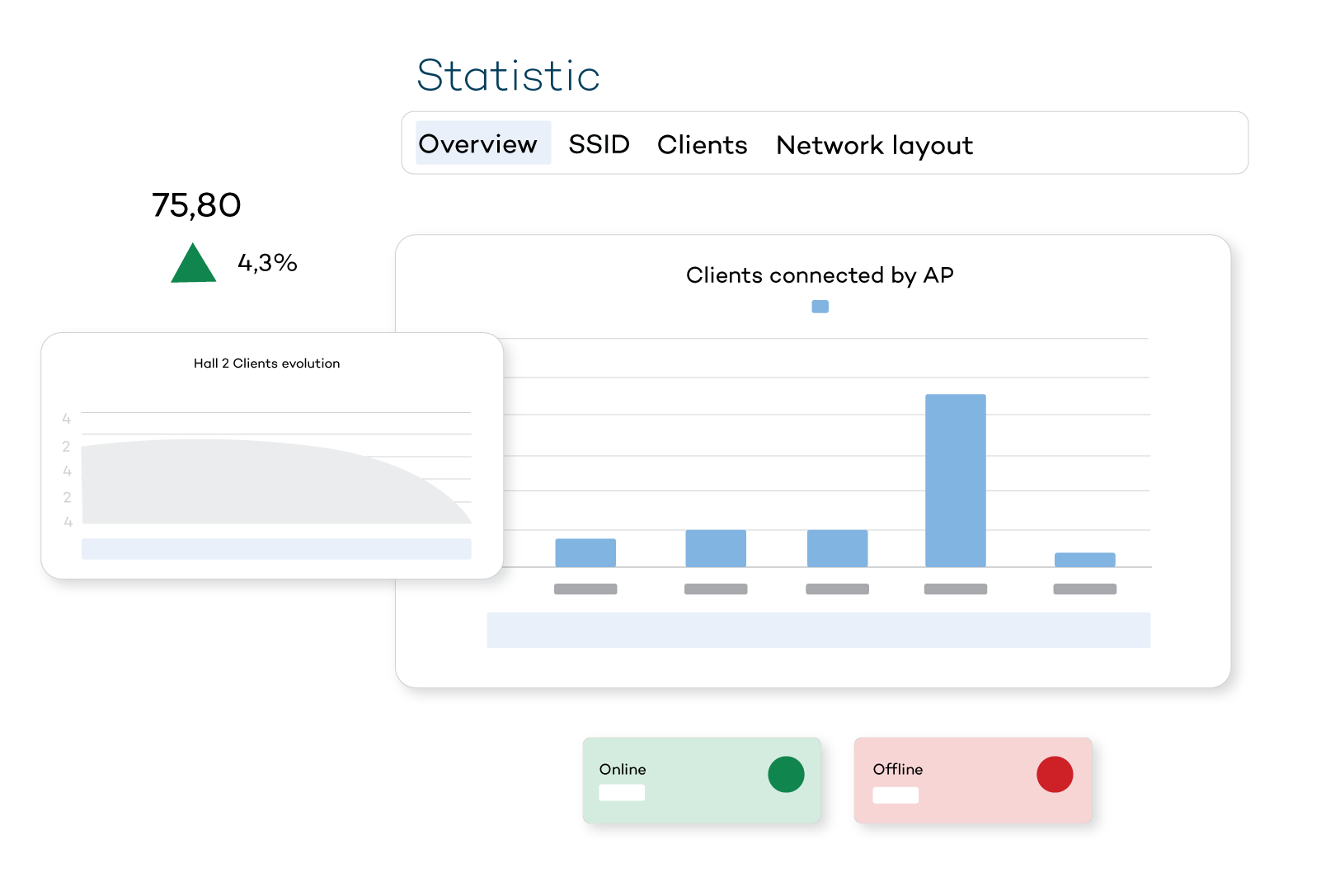 People counting has become essential for shopping malls, stores, stadiums, among other crowded establishments. Your visitors do not need to install applications or grant permission to collect information from their connected devices. We use the same WiFi infrastructure to collect data from both connected and not connected devices.
Galgus WiFi technology allows to generate heat maps that visually show the crowds of people in the areas of the establishment. Both in real-time and historical with different time granularity (minutes, hours, days, etc). This provides useful data and insights for creating sales and marketing strategies, and at the same time, to know the most effective areas to attract new customers.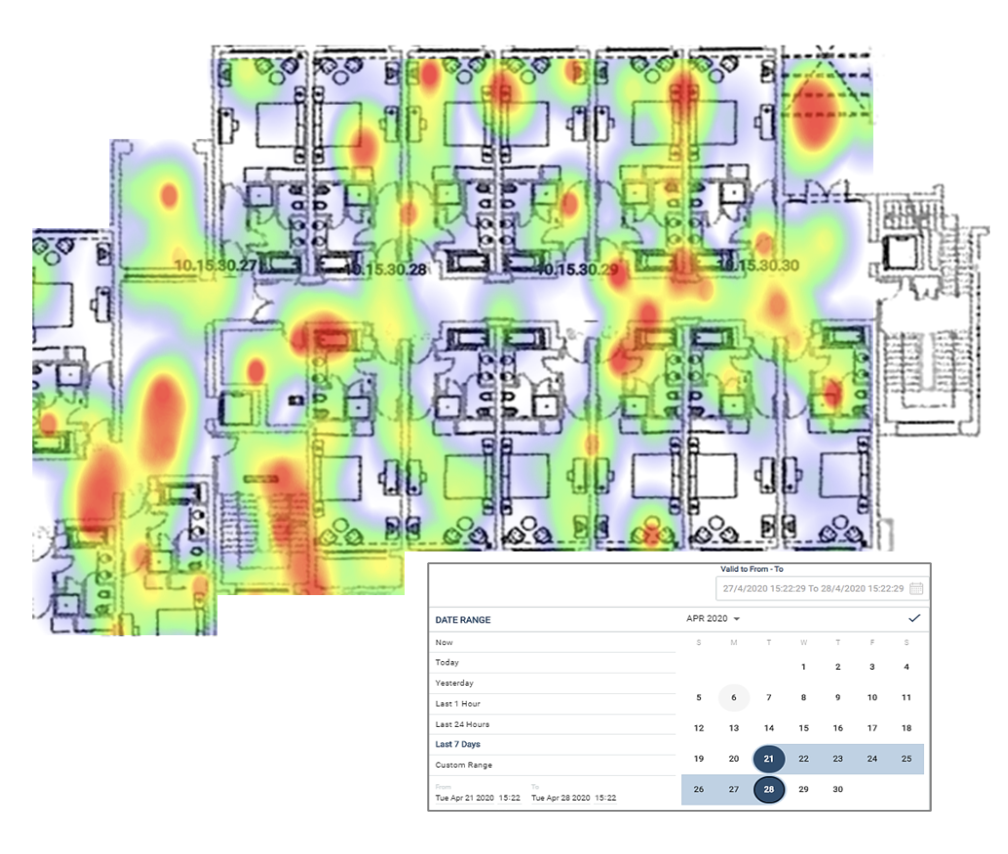 In-depth
Real Time Analytics
Empower Your Network With State-of-the-art Analytics Technology Based On Artificial Intelligence.
Ensure Accuracy and Quality Of Your Analytics
Get the most out of Galgus analytics by talking to our experts. Feel free to share your use cases with us.