An idea conceived in 2013 is now a reality thanks to our amazing team.
CONNECTIVITY, SECURITY, INNOVATION
We are a young and talented team, capable of understanding customer needs and 100% ready to face the enormous challenges that wireless networks currently present.
A high percentage of Galgus workers come from the telecommunications sector and have extensive experience in the field of WiFi technology.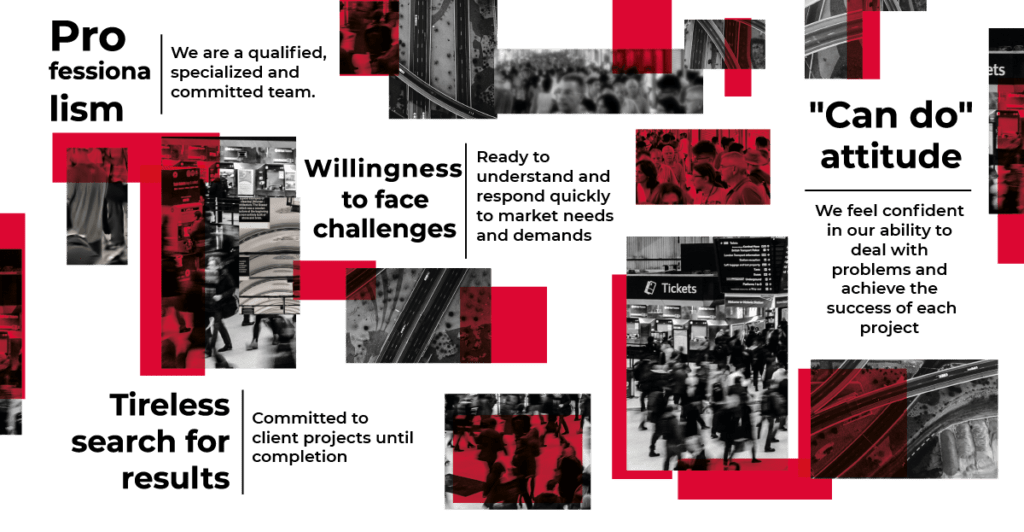 Multiply your business connectivity
Whatever your work environment is, Galgus has the solutions you need to enjoy a fast, stable, and secure internet connection. Tell us about your case and we will advise you which option suits you the best.
CONNECTIVITY, SECURITY, INNOVATION
We are a Spanish company whose goal is to unleash all the value of your WiFi network value while allowing the highest quality user experience and making life easier for network administrators.
Thanks to the software-defined WiFi philosophy, Galgus democratizes access to advanced functionalities that were so far restricted to big and expensive projects. Covering sites as varied as a small store, a football stadium, aircrafts, or train stations, Galgus technology generates impact in more than 1 million daily users around the world, optimizing the network in real-time while keeping its users protected and collecting useful information for network owners.
With a team of more than 40 people, we have experts in technological, commercial and operational areas ready to implement any WiFi solution you can imagine, even in the most challenging scenarios.
High-quality connectivity
for everyone
In our 8 years of life, we have proven how:
It is possible to create a disruptive WiFi technology, from home for everyone.
Galgus customers win WiFi projects for sectors

so far

monopolized by classic vendors.
Galgus software-defined WiFi philosophy attracts the attention of large stakeholders in the technology sector such as Facebook, Telefónica, or Gartner.
School students using Galgus WiFi technology finally

 get

to have high-quality

online lectures.
Soccer teams are changing

the

WiFi technology

in

their stadiums from American and German manufacturers to install Galgus (eg. Copa del Rey).
More than 1,300 commercial aircraft

 

use Galgus to provide seamless inflight entertainment for passengers.
Companies using Galgus in the hotel sector get the highest WiFi scores in Booking and Tripadvisor compared to their competitors.
Villages and rural areas throughout Spain are connected. Galgus is fighting against the phenomenon of "empty Spain".
The European Commission recognizes and invests in Galgus, attempting to create a powerful WiFi industry able to compete against American and Asian manufacturers.
What do they say about us?
Technology, connectivity and integration
"We have one of the largest football stadiums in Spain and it is a very complex environment to offer quality WiFi. We tried several world-class manufacturers without success until we found GALGUS and now we have a WiFi service for which we are congratulated by the other clubs and event organisers that use our facilities".
Antonio Jiménez López
Director of Systems and Technology
Real Betis Balompié
"Thanks to the coverage study offered by Galgus and with their ECOWIFI equipment installation, the WiFi performance changed radically.
After all these years since its installation, things have been improving and last year we replaced part of the access points in the common areas to integrate them into the rooms with a substantial improvement in coverage for our customers, which has increased the degree of satisfaction of the WiFi. And of course, the team behind Galgus system, who attend to us with true professionalism and concern every time we detect a problem".
Rafael Cantarero Castañeda
Responsible for Electronics, Home Automation and IT Services
Hotel Royal Hideaway Sancti Petri Spa & Resort
Discover our latest news and press releases.
CONNECTIVITY, SECURITY, INNOVATION
Under AOIFES as our trademark, we are honored and grateful to have been nominated for and winners of many awards and recognitions.
Would you like to join our team?
Galgus is made up of a young and talented team, capable of understanding customer needs and prepared to face the enormous challenges that wireless networks present today.
Three out of four workers at Galgus are telecommunications engineers, most of them with extensive experience in the field of WiFi technology.