With many emotions still in the air and some unforgettable memories, we bring you this summary of a day that will go down in the history of Galgus forever. A day on which we celebrate our first decade of existence in the best possible company. A special occasion to celebrate, learn, and grow surrounded by professionals and colleagues. We tell you all about our tenth anniversary. Would you come with us?
At Galgus, we have been already ten years innovating, growing, learning, collaborating, and keeping the same enthusiasm. Ten years of connecting people, places, and projects with a technology that is unique in the world.
And to celebrate it, on September 21, we organized an event on the future of connectivity at the Barceló Renacimiento Hotel, in Seville, where, together with more than 200 professionals, we shared our vision, experience, and successful case studies with professionals from the tech industry and the public sector.
It was an event filled with knowledge, discussions, inspiration and feelings. An event that made us feel proud of what we have achieved and motivated to keep moving forward.
To begin, our CEO and co-founder, José González, was responsible for welcoming everyone who wanted to share with us that day. A speech in which he went through all the challenges that we have overcome so far, as well as the upcoming ones. A special mention to clients and partners was made, as none of this would have been possible without them.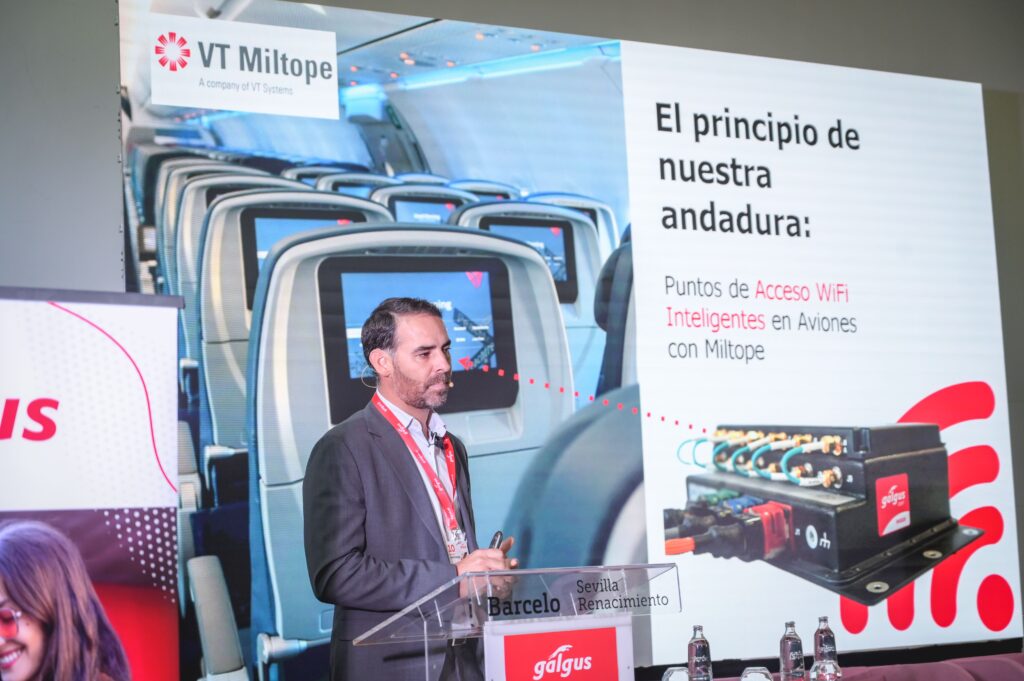 The opening of the event continued with the intervention of Juan Bueno, Second Deputy Mayor of Seville City Council, who highlighted the role of Galgus as a company with international projection that always brings out its Sevillian origin and character.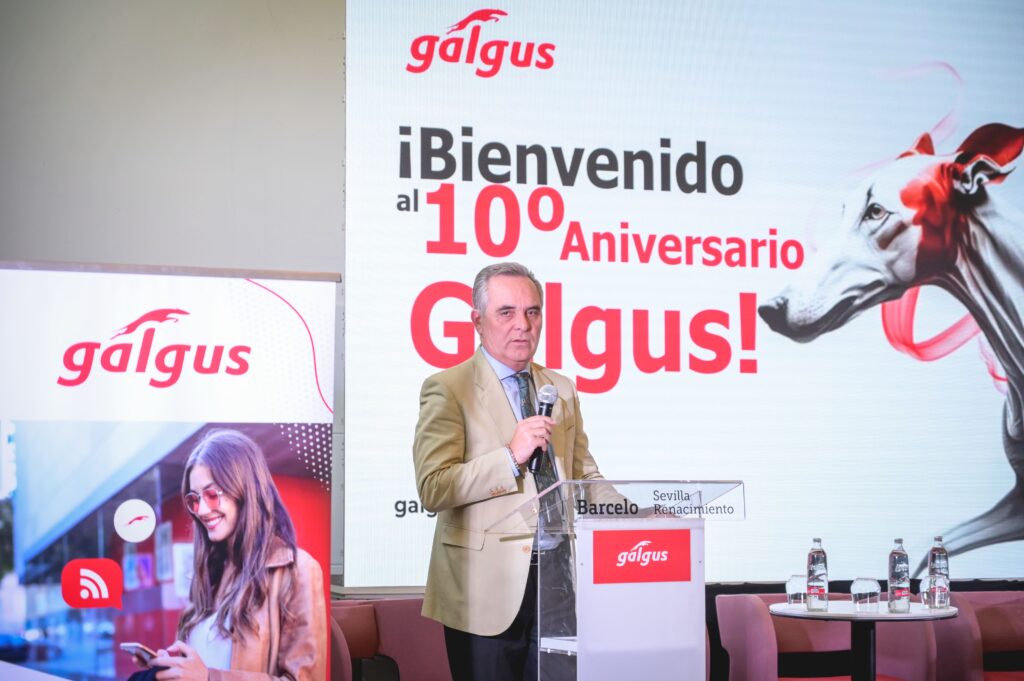 The day continued with a roundtable "The future of connectivity", moderated by our Head of Customer Success, Consuelo Gómez, in which the following took part:
Raúl Jiménez, Manager Director for Agencia Digital de Andalucía.
Rafael Expósito, Sales Director for Public Administrations in the Southern Territory of Telefónica.
Rafael Alcaide, Territorial Director for Vodafone Andalucía.
José Carlos Pardo, Head of Business Development for Innovasur
José González, Galgus CEO.
At the roundtable, some insightful topics were thoroughly covered such as the main needs demanded by the market in terms of connectivity and its influence on businesses and daily life, the application of AI on wireless technology, as well as some innovative projects currently ongoing.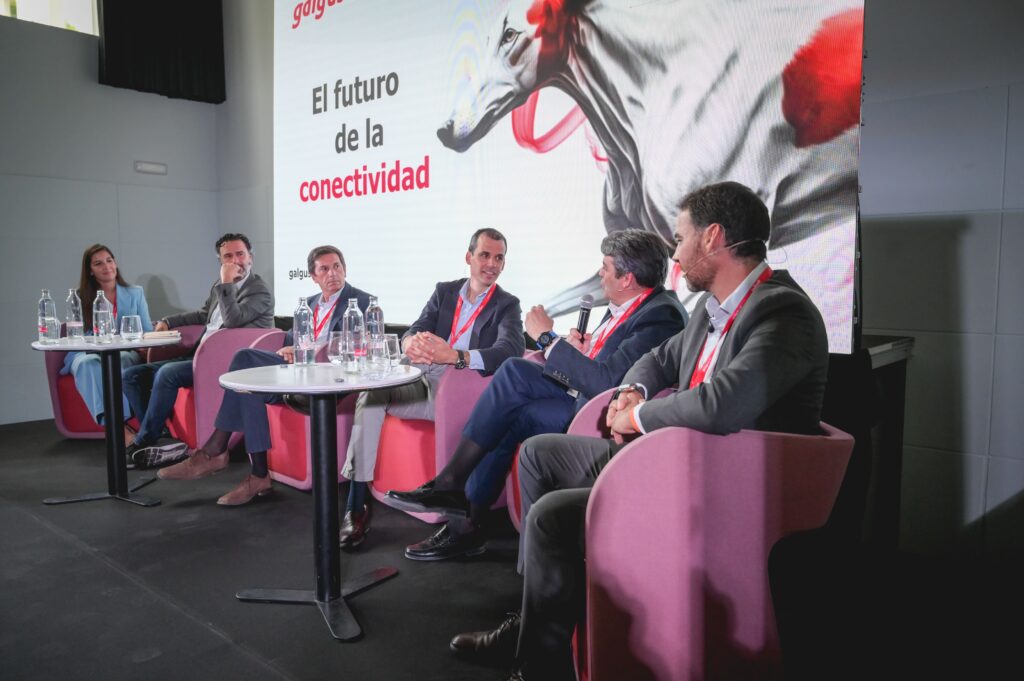 Next, our colleague Pablo Aguilera, R&D Director, provided a live demo of our solutions and technology for all the guests. Through that, they showed its value in complex scenarios, in both connectivity and location analytics.
It was a great privilege for us to have the support of the Seville City Council. This was made clear in the words of the Deputy Minister of the Presidency, Tomás Burgos, in a video in which he showed his pride in all that has been achieved by a company that proudly carries the name of Seville and Andalusia all over the world.
The event moved forward with our client's testimonials who shared their experience working with Galgus and how we have helped them achieve their goals.
First speaker was Fernando Fernández, Sales Director for Eurona Spain, who went through how our collaborative work brings the Internet to really complex environments.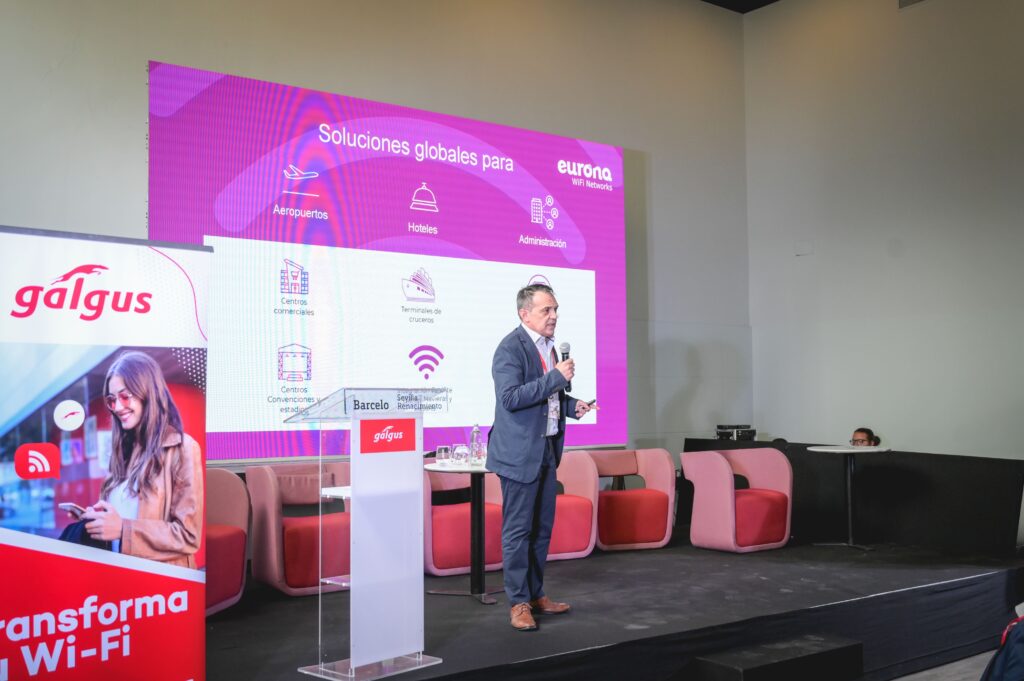 Next turn was for Antonio Castaño, Managing Director of Contursa Municipal Company, who spoke about our project for counting and monitoring tourist flows in the Sevillian neighbourhood of Santa Cruz.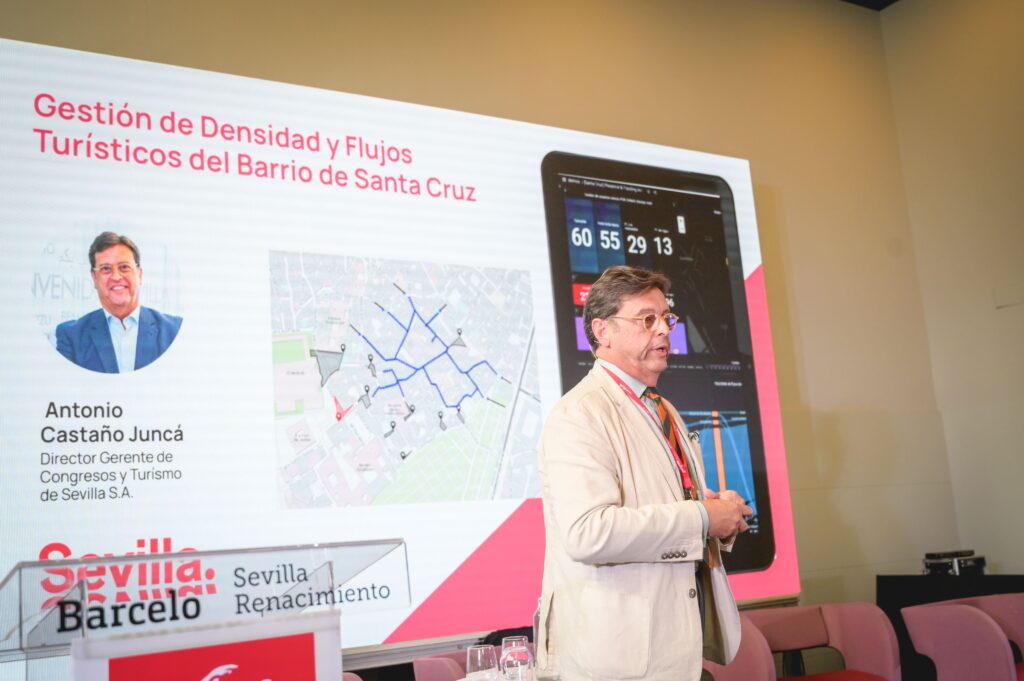 He was followed by Mª Dolores Jiménez, Head of Civil Protection Services of the Junta de Andalucia, who delved into how our Wi-Fi and Location Analytics technology served as support for the management of emergency and self-protection services in such a massive event as the "Rocío Pilgrimage".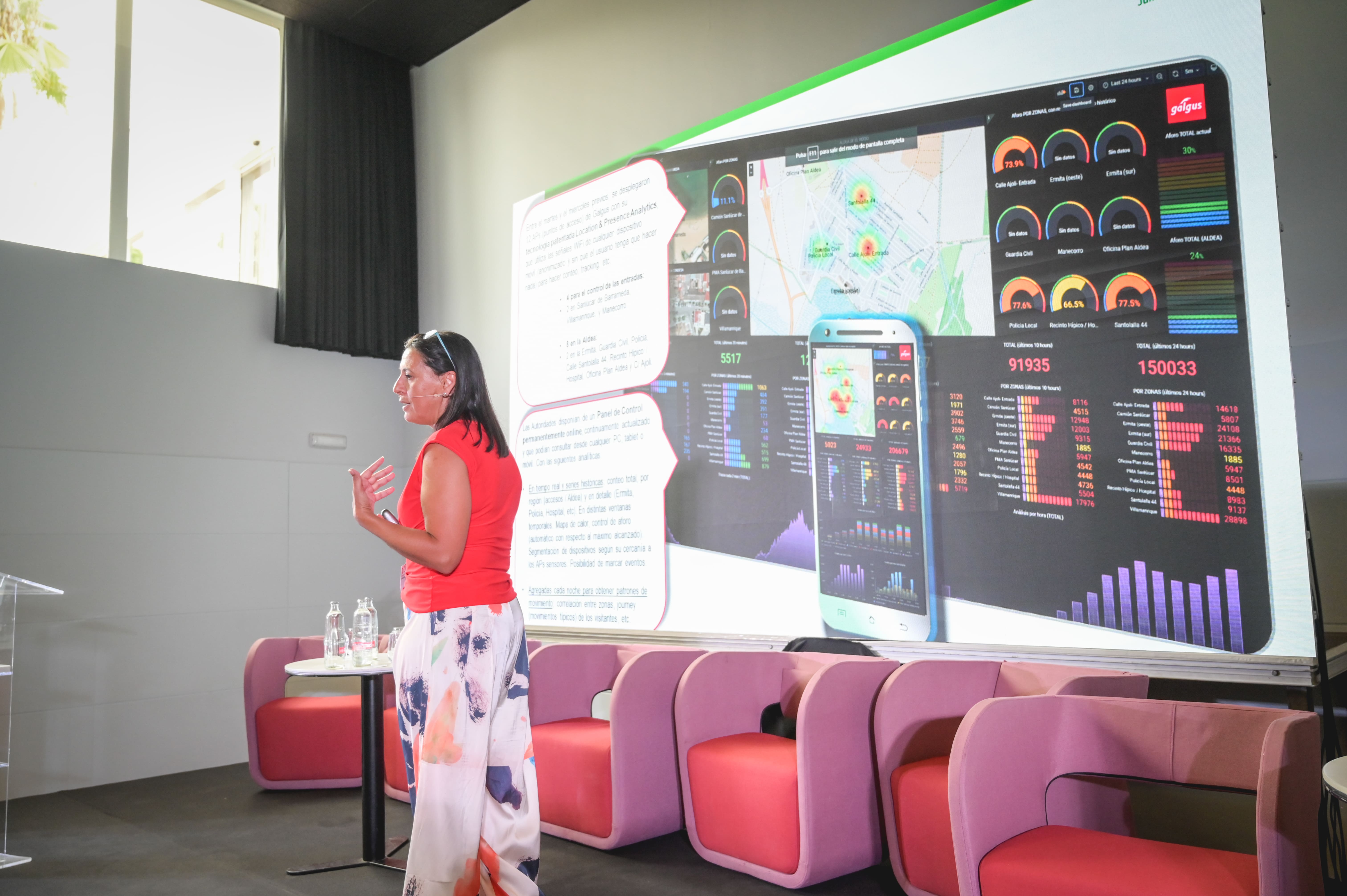 Finally, Andrés González, General Manager for Barceló Renacimiento Hotel, told the attendants how we have accomplished the optimization of Wi-Fi service and user experience throughout the hotel.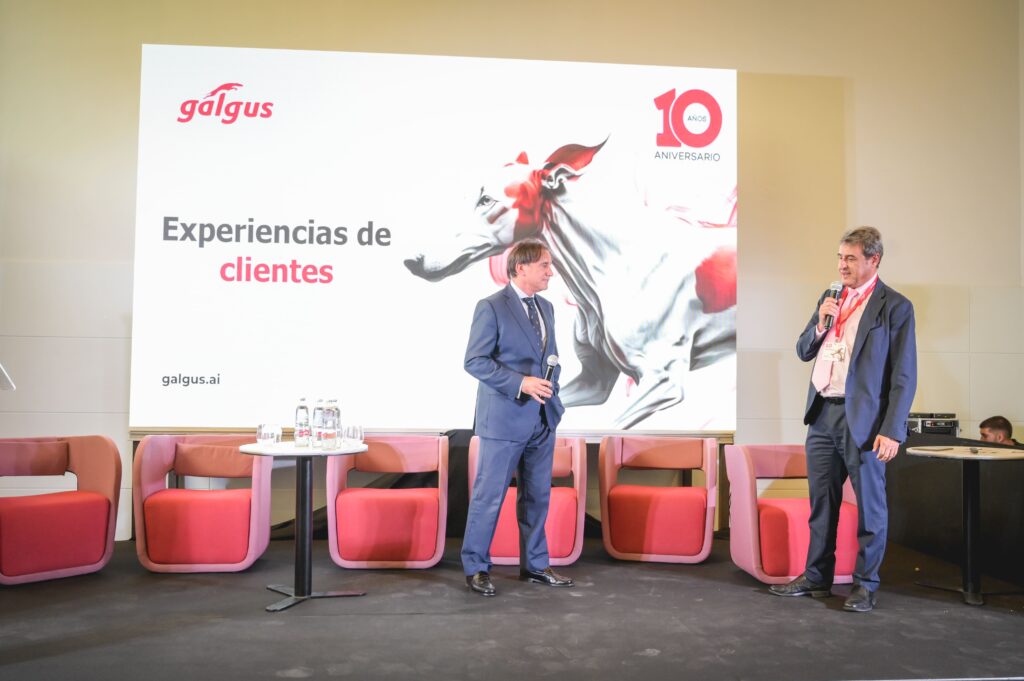 As to be expected, we concluded by celebrating our first 10 years with an outdoor cocktail, full of insightful conversations, laughter, emotions and memories that will remain forever in our memory.
From here, we do not have enough words to thank you for having accompanied us on this path, which has only just begun. Ready for everything that is to come?