For yet another year, we bid farewell to the Mobile World Congress in Barcelona with the best of sensations. With the conviction that we have given our all during the event and that our work will crystallise into more exciting projects.
Presence in two pavilions (Spain and EIC), speeches, presentations, round tables, networking, meetings, institutional visits, partner visits, participating companies and much more filled our agenda.
This optimism is based on more than just feelings, since this 2023 edition of the Mobile World Congress in Barcelona has managed to bring together more than 88,500 people, with an economic impact of more than 350 million euros. These figures are very close to those of the pre-pandemic.
In addition to the more than 2,400 exhibitors, the Fira de Barcelona exhibition centre had a full agenda of presentations, talks, round tables and networking events.
In fact, some 1,000 speakers were present and some 10,000 networking meetings were being closed daily through the event's app.
How was the Galgus experience at the Mobile World Congress Barcelona 2023?
For Galgus, it has been a great pride to contribute to these success figures, and our stands have been a hive of activity. Both in the Spanish Pavilion and in the European Innovation Council (EIC) Pavilion, we have not stopped receiving visitors and having meetings that we are convinced we will make the most of.
Among them, we can mention the visit of the Secretary of State for Telecommunications, María González, who showed great interest in our technology and solutions.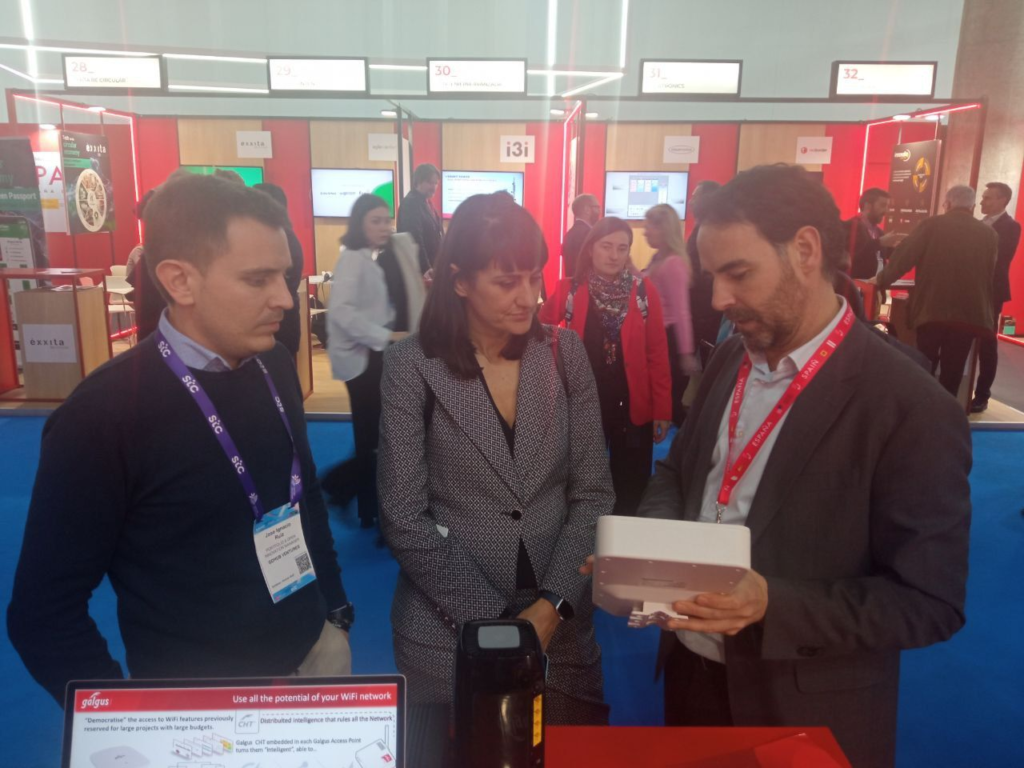 We also spent unforgettable moments with great friends and partners, such as those from GoHub Ventures, Wizzie Analytics and Around People. Of course, we also have to mention and thank the visit of representatives from Deutsche Telekom.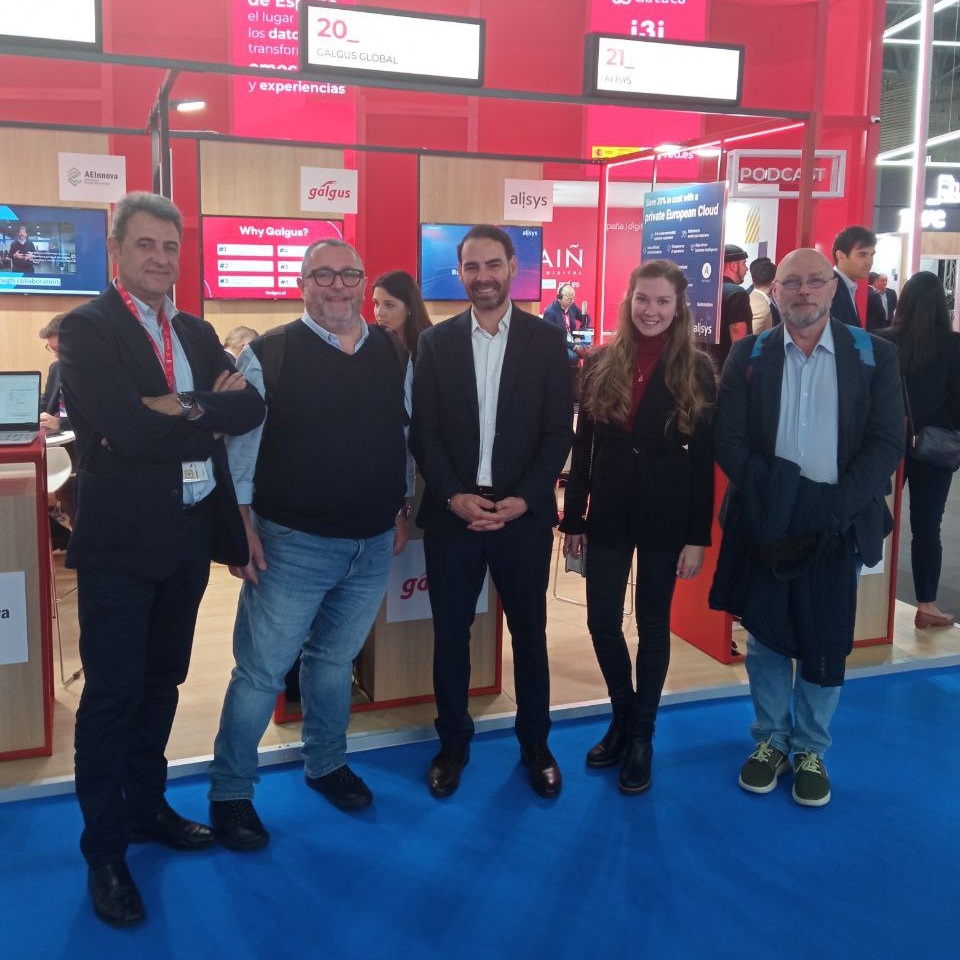 But in this MWC 2023, Galgus has been present and active beyond its stands, and we have had the opportunity to participate in 2 very important events within the agenda of the Spanish Pavilion.
On the one hand, our Head of Customer Success, Consuelo Gómez, gave a presentation on the future of WiFi networks, highlighting the role of WiFi 6 and WiFi 7 in it.
On the other hand, our Head of Sales, Luis Polo, took part in the round table "5G connection in the city, public and free networks", with members of other companies and institutions involved in the smart cities sector.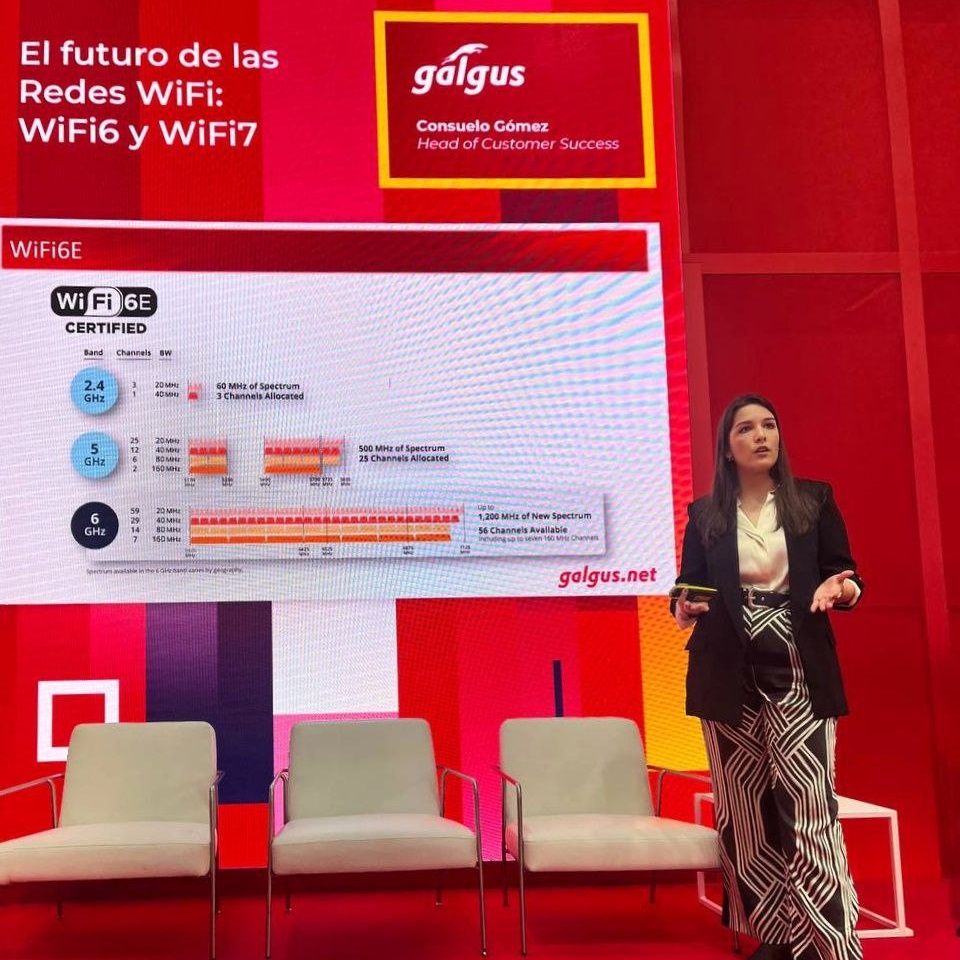 In short, 4 days of frenetic activity, but which has left us with our batteries well charged to continue shaping the connectivity of today and tomorrow.
Although we have a whole year left to enjoy the rich experience that is the Mobile World Congress, 2023 still has a lot of events to prepare for. And, of course, we'll be bringing you news of all of them – stay tuned!