Increase Operational Efficiencies & Provide Seamless Scaling For Digital Business Services
Create and control virtual network -or control a traditional hardware- via software. Software-Defined WiFi (SDN) allows administrators to control, change configuration settings, provision resources and increase network capacity-all from our cloud-based management service accessible via API or web GUI, without adding more hardware.
Enterprises, carriers, and service providers are surrounded by several competing forces. Monumental growth in multimedia content, the explosion of cloud computing, the impact of increasing mobile usage, and continuing business pressures to reduce costs while revenues remain flat are all converging to wreak havoc on traditional business models. As a result, many of these players are adopting Software-Defined Infrastructure (SDI) technology to revolutionize operations and design. Galgus follows the Software-Defined Wi-Fi paradigm, a philosophy that seeks to unleash advanced functionalities (network optimization, unified management, in-depth analytics, advanced security) in any Wi-Fi network.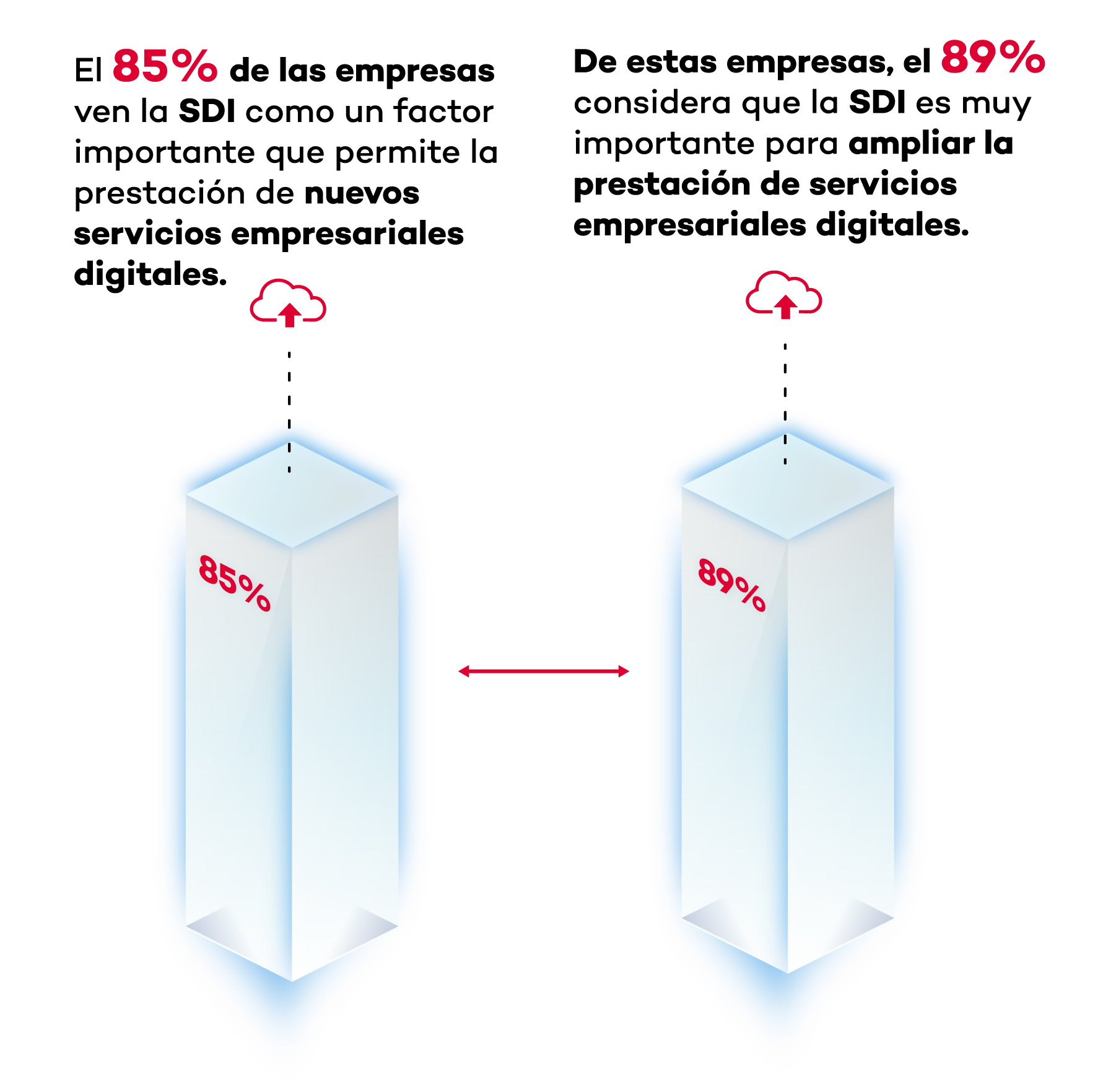 Data samples gathered daily
Counting devices in real-world deployments
Times longer the life of your APs
Centrally managed through software
Key difference: infrastructure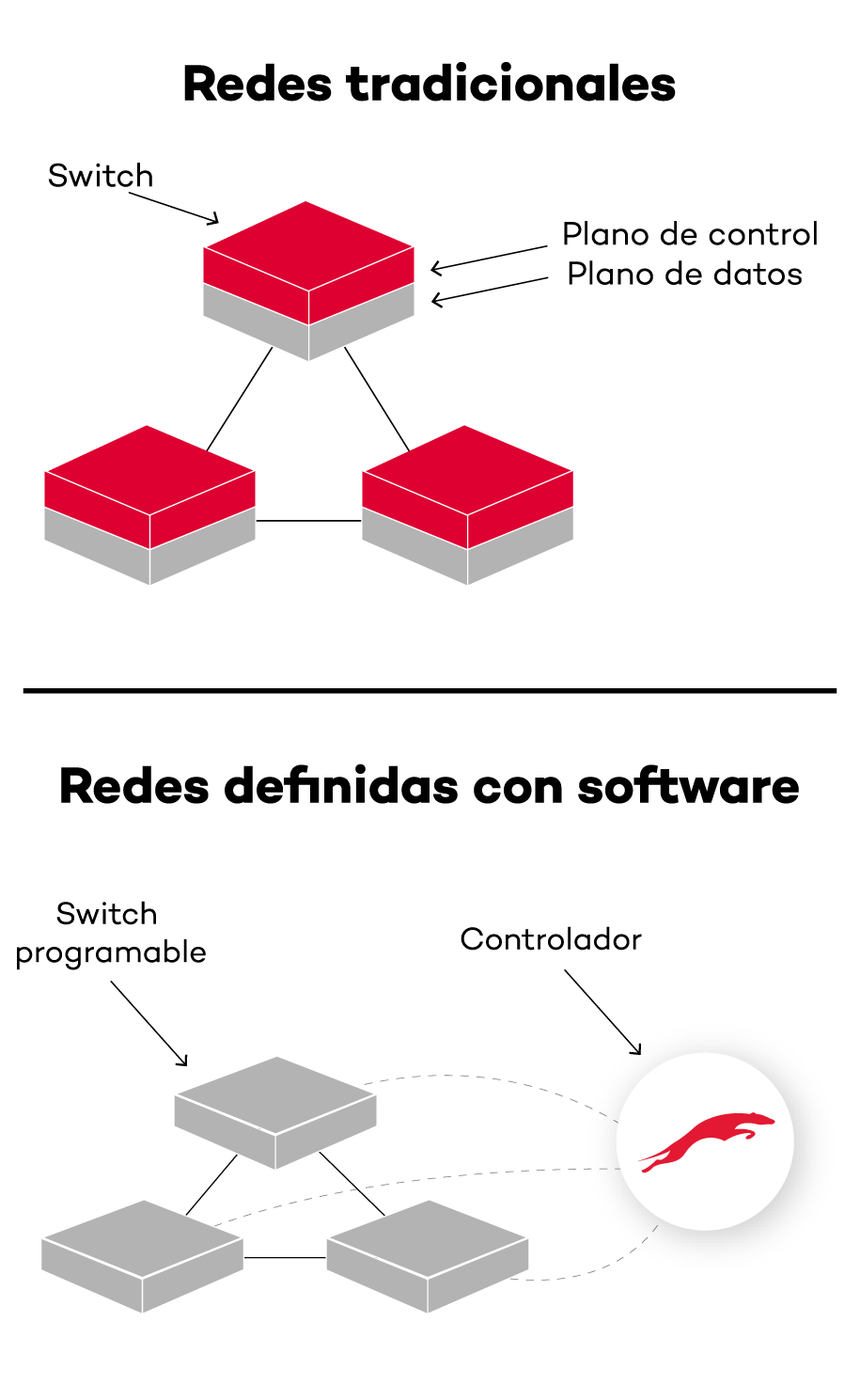 How is Software-Defined Technology Different From Traditional Networking?
The key difference that lies between this two types of network is the infrastructure, SDN it is software-based, whereas traditional networking is typically hardware-based. Which allows SDN to be more flexible and easier, giving users more freedom and convenience in managing resources visually throughout control plane. Traditional networks, on the other hand, make connections and run the network using switches, routers, and other physical infrastructure. SDN can communicate more conveniently with gadgets as compared to physical infrastructures of conventional networks. Unlike traditional networks, SDN has a decisive advantage, the virtualization ability. An abstraction of physical network is formed by virtualization that helps in provisioning of resources. In a traditional network, the physical placement of the control plane makes it difficult for an IT administrator to control traffic flow.
Advantages And Capabilities to Control, Scale And Protect Your Networks Increased Control
With Greater Speed
Instead of manually programming multiple vendor-specific hardware devices, with Galgus developers can control the flow of traffic over a network simply by programming an open standard software-based controller.

Customizable Network Infrastructure
Administrators can control the network, change configuration settings, provision resources, and increase network capacity—all from a centralized Galgus user interface, without adding more hardware.

Galgus software-defined can be configured to automatically apply security policies and protocols, as well quickly and easily configure the network to adapt to changing security threats or requirements.
Improve Network Performance,
Flexibility & Reduce Costs
Benefit from Galgus software-defined to increase operational
efficiencies and provide seamless scaling for your digital services.

A Software Solution with Capabilities Never Seen in the Railway Industry
Unlock The Full Potential of Hardware Through Software, at the lowest total cost of ownership.

Enhanced Analytics and Connectivity For Everyone On Board
Unleash the full potential of APs for aircrafts and support up to 1000 passenger devices.
Digital Transformations
of Rural Areas
Netop and Galgus team up to offer free public internet access in multiple locations in Italy.
Revolutionizing Network Management
With Software-Defined Solutions
Enabling Scalability, Agility, and Innovation

Improved Hybrid Interoperability
Better cloud and edge enablement, allowing workloads and applications states to be more easily moved to and from cloud and hybrid-based disaster recovery to function more seamlessly.

Improved Automation & Agility
Infrastructure can be scaled up or down programmatically, without being tied to individual physical infrastructure components.

With Galgus you can change the hardware and still continue enjoying the same management and functionalities.

SDI enables faster deployment and changes in response to changing business conditions compared with traditional three-tier architectural approaches.

Enable organizations to now leverage a range of emerging, smaller, perhaps less expensive providers.

Extend the lifetime of your compatible APs with Galgus software. Specially aimed for special projects (aviation, trains, industry) where the price of the hardware is higher.
Location and presence analytics an added dimension of business intelligence, without additional infrastructure, no need to bother visitors with application installations or permissions requests, and you as the owner of the data.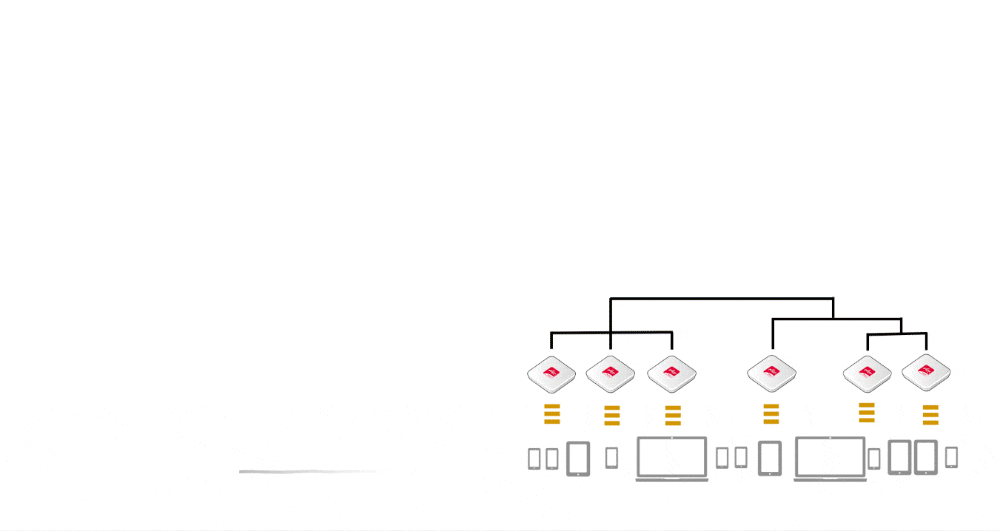 Choose The Device Fits You & Unleash its Full Potential With Galgus Software Defined WiFi
Speak to one of our experts and find out how you can leverage Galgus technology and increase operational efficiencies and provide seamless scaling.